Virtual Office on Klincová, Bratislava
Virtual office for the company in a modern office complex in the center of Bratislava on the Klincová street. Virtual office includes a receiving and store mail and notification about receiving mails through the email.

In the building is opportunity to use the services of a notary, legal and accounting office and many other companies.

In our premises is possible to rent meeting room with capacity of 5.
Rental of meeting rooms
In our premises is possible rental of meeting rooms with capacity of 5 people.
Rooms are air conditioned, fully furnished and equipped, have Internet access and are equipped with modern presentation technology.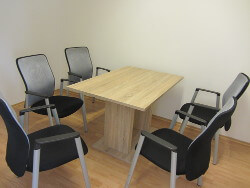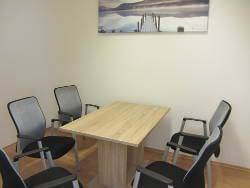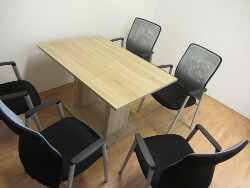 Guarantee of Virtual Office in Slovakia

We offer Virtual Office in the own business premises.

Unlike most competitors in Slovakia we can guarantee long-term providing of our services without the risk of discontinuation due to termination of the contract owner of the business premises.

The virtual office of our services we offer your company mailing address, mail receipt and storage, notification of receipt through the email, sms or phone and a range of additional services.
Street view:
Mapa: